Mahakala's mission is simple: to create a place where people can recharge and reconnect.
Mahakala was founded by a mother-daughter duo to create a space for anyone to recharge and reconnect with their inner selves. A space where people can find community, connect deeply with nature and rediscover a sense of inner balance and peace. Montenegro always felt like a perfect place for creating our beloved Mahakala as it is where our ancestors come from.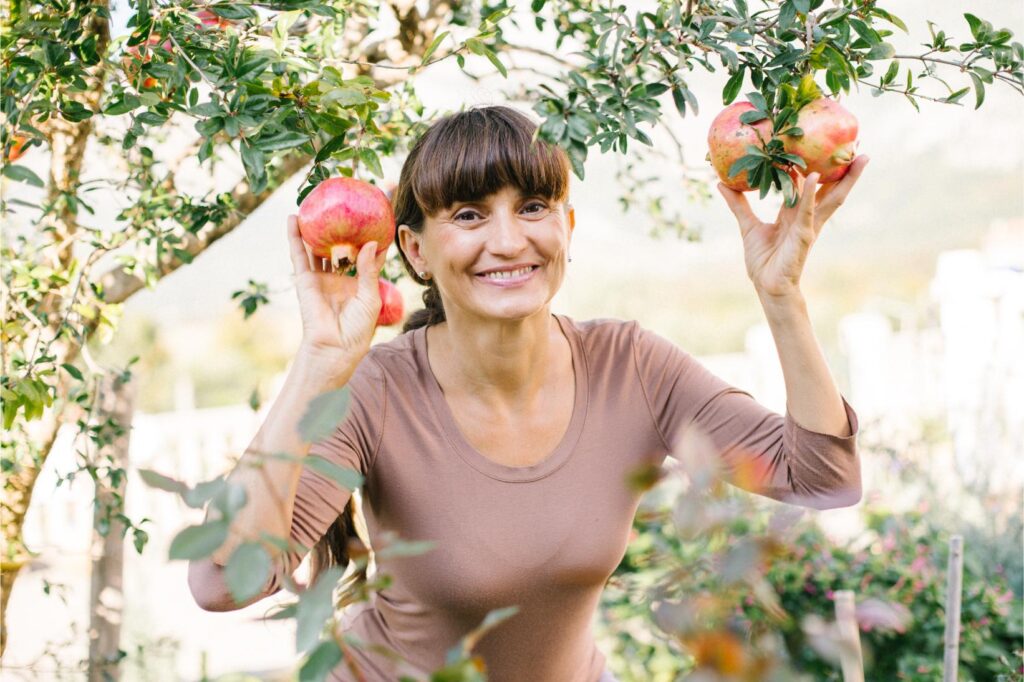 Organic Plant Based Cuisine
Mahakala's nutritious vegan food is wholesome, fresh and always homemade. At each buffet, we offer a number of dishes from freshly made bread to salads made of homegrown vegetables, ensuring there is always something for everyone. All of our food is crafted in our home kitchen by local Montenegrin women. There are no complicated detox programs, just nutritious food created with love. To ensure a balanced vegan diet the menu is curated by Dr Vesna Lemm, a detox & nutrition specialist. 
The retreat is located in the small seaside village of Buljarica in Montenegro, cradled by the mountains with breathtaking views of the Adriatic Sea. Surrounded by the four elements of earth, air, sun and water, the setting of the Mahkala Center provides an energizing natural balance. 
Montenegro is a small country in Eastern Europe, and with its diverse range of untouched natural landscapes it has a touch of fairytale magic. It is home to mountains and high pasture valleys, as well as over 35 lakes and the world's largest clean water gorge. 
Buljarica is one of the most authentic and beautiful seaside towns in Montenegro. It is still an untouched gem of the Adriatic Coast, with its unique beach stretching for more than 2,250m. Buljarica is peaceful and has largely retained its authentic appearance, as it isn't filled with hotel chains and other manmade developments. There are village house mixed with a handful of restaurants, a monastery and a small shop. We have close relationships with our local community and our neighbours, and in the summer season we tend to have more tourists and neighbours around us. If you prefer more seclusion, we recommend that you visit us in the low season.  
Looking after nature is close to our hearts, and our retreats are designed with the Earth's best in mind. Supporting our local farmers and community members who grow sustainable and organic food is one of our main goals. We grow some organic food and herbs in our own garden and aim to source local and organic produce wherever possible, reducing the environmental impact of the food we serve. We have researched and traveled around Montenegro to find the best, most natural and ecological farms in the area who produce the food we offer to our beloved guests. Additionally, we source fresh water from the mountains, keep our appliances eco-friendly with saltwater filtration application, use an ecological heat pump to warm up the room temperature and utilize organic sewage systems, as well as solar power.